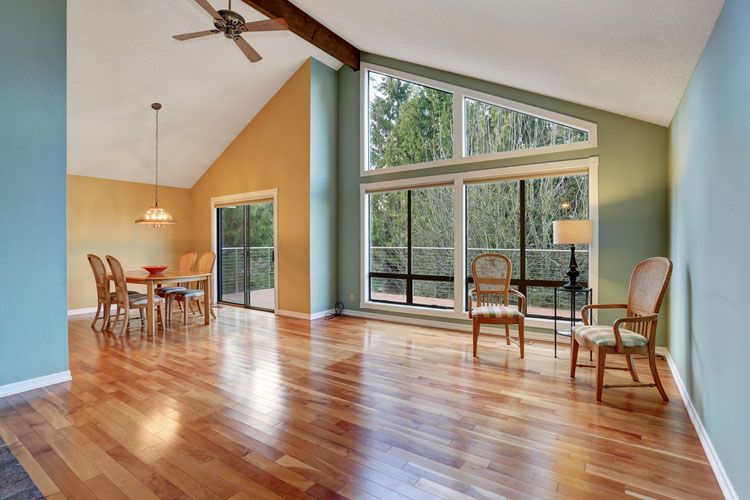 Page's Custom Floors is committed to deliver exceptional customer service and exceeding our customers' expectations for every sales and installation. There are many factors that must be considered when deciding on the best type of flooring for your home or business. Budget, foot traffic, sunlight, durability and the type of room are all important things to think about. At Page's Custom Floors, we work closely with our customers, ask all the right questions and educate them on our products so they have all the information they need to make an informed decision. Our goal is to get you the best product for your need at the best price. We have a huge selection of flooring options to meet every need within every budget.

Laminate Flooring
Laminate (floating wood tile) is a durable and hygienic low maintenance flooring that can be installed directly over existing floors without the use of glue or nails. Laminate is a multi-layer synthetic flooring that is fused together to make a tough and sturdy board. This realistic and low maintenance product offers many patterns of wood, stone, tile and concrete that is sure to amaze! This is a great cost effective alternative to hard wood and other more expensive flooring options.

Hardwood Flooring
There are many options of domestic and exotic woods to choose from that enhance the appearance of your home. Wood flooring is manufactured out of different varieties of lumber to achieve unique grains and colors. This is a natural option of flooring known for durability and the ability to be refinished over time. Because of the versatility and uniqueness of wood, there are several different techniques and cuts available to achieve the desired finished product.